How to Start Freelancing With HTML + CSS
If you're interested in making some additional money, you may be learning a new technical talent or already possess a few, but you're not sure where to start because working as a freelance developer seems unachievable at this point in your path.
In this article, I'll try to dispel some myths and misunderstandings you could have about beginning a developer freelancing career while you're still a student. I believe the moment is now because the sector is flourishing. I advise taking the risk and simply doing it.
So let me begin by saying that I entirely understand the feelings of frustration or overwhelm you could experience when you're thinking about turning to freelancing. I am aware that it might be really scary when searching at websites like Upwork or Fiverr.
Start Today
When you are first beginning started, it might feel really frightening to just take that jump because you see others who may have been freelancing for years and years and have more sophisticated skill sets than you. However, I do encourage you to start today.
I got started early in the year 2020, and at the time, my strongest programming skills were HTML and CSS, so that was about it. I was learning JavaScript at the time, but regardless of how confident you feel in your abilities, take the leap. If there is one thing I've learned in my journey thus far, it's that there is always someone looking for the exact skill set that you possess.
I had some knowledge of swift, but not enough to put anything together, so I was forced to stick with html and css. I want to say right now that this is completely okay if you know html and css because you can start freelancing and earning some side income right now. I believe that starting a freelancing business was a significant part of my learning process.
It aided in my understanding of the abilities that were in demand based on the questions clients might have or the kinds of tasks they would like me to take on. I was compelled to pick up new information more rapidly since I occasionally needed to do so in order to finish.
I'm grateful for that experience because it really pushed me in my learning journey and it is actually what inspired me to start learning full stack development. I didn't try to do too much or take on projects that I wasn't ready for, but within the scope of html and css there were occasionally things that I didn't know how to do within css that I had to learn and figure out.
I would definitely recommend getting into freelancing and 100 you can and should start with just offering services within html and css if you're looking for. you know that drive that passion and to start finding that spark in your journey on learning how to code. I did it because I realized that there were a lot of people who needed more help than what I was able to do at the time and I wanted to be able to do more.
Services You Can Offer
I'll now go over a few services you can provide using html and css because I strongly believe that if you're interested in freelancing, you don't need to wait until you have extremely advanced programming skills—you can start right now, and there's no shame in only knowing html and css, which are both incredibly powerful tools.
and once upon a time, they were the only tools available for building websites. You can still use html and css to make incredibly gorgeous responsive websites and other digital media, and people will pay you for those skills, so let's get started. Okay, let's start with one of the services you can provide: building custom email templates.
There are a lot of businesses, brands, and solopreneurs who will need nicely designed custom email templates, and you could make those using html and css.
Email Marketing
Email marketing is massive right now and it's just going to get bigger, in my opinion. I am aware that there are online services like mailchimp, flowdesk, and similar stuff. that assist people in doing that. but if someone requires a highly customized email template frequently, you simply have to create those and it's very simple and easy to do using html and styling inside of that. You could also work as a webmaster or website manager because many companies need someone to handle the regular updates.
Another Article For You 👇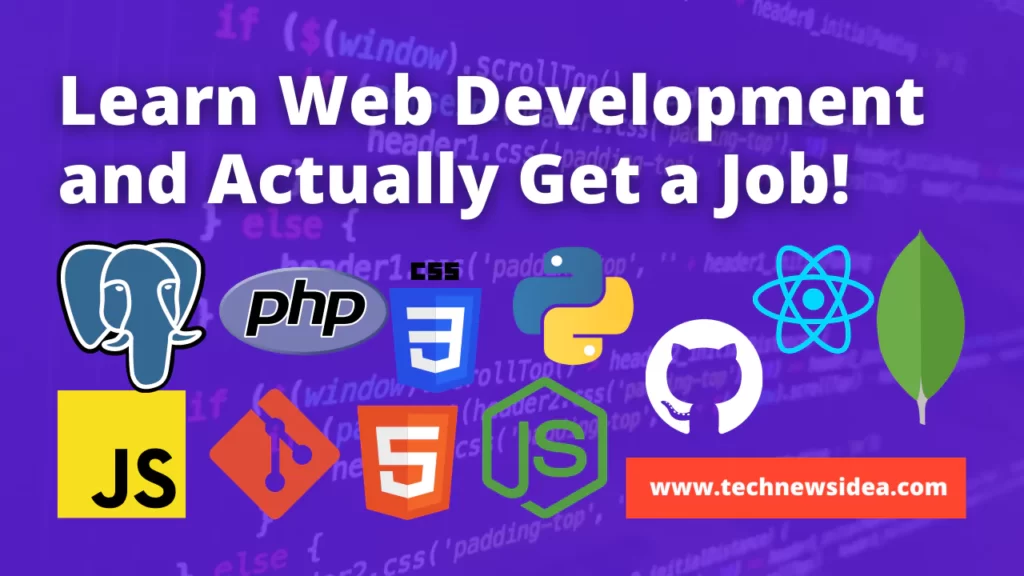 if you have a platform like squarespace or WordPress or any of those builder websites, you might have to go in and add things in this html or add quick customizations on the css and a webmaster or website manager is able to do that. You could also go down the path of becoming a WordPress or squarespace developer, and this is the path that I chose.
WordPress Customization/Development
You can find plenty of jobs there constructing websites for individuals, and you can use your knowledge of HTML and CSS to customize those builder websites in ways that you couldn't with their default settings. If you take this route, you'll be able to earn a ton of extra money.
And finally, using html and css you may boost your marketability in a variety of digital areas. I think it's incredibly important for developers to grasp services like WordPress because it's probable that if you choose the freelance path you'll be using them anyhow. Additionally, I combined some of my prior knowledge of digital marketing with my html and CSS development expertise.
and it really supported me in acquiring a large number of clients, especially solo business owners who required multiple services in the digital sphere. I was able to assist them with their digital marketing, content creation, social media management, website management, and website customizations, ensuring that their brand was accurately represented everywhere.
Learn New Skills
I did want to mention that with all of these you may have to learn a few new skills or learn as you go with a few things and don't feel like that should hinder your programming learning. So definitely don't count yourself out and don't think that only knowing html and css is a limit to you. It's actually a great benefit.
Learning to program is all about being able to pick things up as you go, and I think freelancing is very similar in that regard. In order to be able to provide the best services possible, you'll always need to know how to update your knowledge and pick up new skills. You can use your knowledge of HTML, CSS, and other digital skills to work as a freelancer and earn some extra cash.
I believe that using html and css to offer freelancing services is a win-win situation for all parties involved, so I strongly advise you to get started right away. If you have any questions, don't hesitate to post them in the comments section below or send me a direct message on Instagram. I will be happy to respond.
More Queries:
how to start freelancing with no experience freelancer
highest paying freelance skills 2020freelancing websites
how to work on freelancer for beginners