The iPhone 14 is official: release date, price & everything.
The iPhone 14 has now been introduced in public. Both a conventional 6.1-inch iPhone 14 and a brand-new 6.7-inch iPhone 14 Plus model are slated for release.
Major camera improvements for low-light photography, a faster GPU, satellite calling connectivity, crash detection, and what Apple is claiming to be the best battery life on the iPhone 14 Plus are all included in the new 14 line's upgrades.
Although the Mini line of iPhones only lasted for two generations, the Plus marks the conclusion of that line. This does, however, bring to mind the days of the iPhone 6, which introduced the concept of a normal and Plus size choice. Many people should be excited about a more approachable 6.7-inch OLED iPhone, especially those looking for a portable movie and TV gadget that runs iOS.
With the iPhone 14 Pro and 14 Pro Max serving as the headline models for Apple's new iPhone line-up, the iPhone 14 will include two of the four new iPhone models. How do these iPhones look now that months of rumors and leaks are behind us, and are they feature-rich enough to warrant an upgrade?
iPhone 14 at a glance?
Two iPhone 14 models and two 14 Pro models
6.1-inch iPhone 14 and 6.7-inch iPhone 14 Plus
Pro models to have 'notch-less' design
Starting price: £779 / $799 / AU$1,349
iPhone 14 release date?
The 6.1-inch basic edition of the iPhone 14 will go on sale on September 16; the 14 Plus will follow a few days later, on October 7. The iPhone 12 and 12 Pro launched before the 12 Mini and 12 Pro Max back in 2020, and this is not the first time that different size versions have been introduced at different times. According to rumors that surfaced earlier this year, the 14 Plus may come with a minor delay. This might be caused by a number of circumstances, such as component shortages or Apple shifting its production line to operate concurrently in India and its regular production base in China. Pre-orders starts today on September 9th, 2022.
Pre-order starting at 5:00 a.m. PDT on 9th September 2022.
iPhone 14 available starting 16th September 2022.
iPhone 14 Plus available starting 7th October 2022.
——————————
📂 Important Links:
——————————
>> Learn Graphics Design & Make A Successful Profession.
>> Canva Makes Graphics Design Easy.
>> Start Freelancing Today & Earn Money.
>> Make Video Editing As Your Profession.
iPhone 14 price?
Pricing for the iPhone 14 differs by country, which is bad news for buyers in the UK and Australia. The iPhone 14 costs £150 or $200 more than the iPhone 13, with prices starting at £849/ $799/ AU$1399. The 14 Plus is priced at the same level as the 13 Pro, which was £949/ $899/ AU$1579.
This confirms earlier rumors of a price increase, although only in specific areas, with the US pricing being the same as models from previous years.
| | | | |
| --- | --- | --- | --- |
| iPhone 14 Models | UK | US | Australia |
| iPhone 14 128GB | £849 | $799 | AU$1399 |
| iPhone 14 Plus 128GB | £949 | $899 | AU$1579 |
| iPhone 14 Pro 128GB | £1099 | $999 | AU$1749 |
| iPhone 14 Pro Max 128GB | £1199 | $1099 | AU$1899 |
iPhone 14 Price In UK US Australia
iPhone 14: design?
The iPhone 14 maintains the same design aesthetic as its predecessor, in contrast to the 14 Pro series, which features a brand-new design with a pill-shaped Dynamic Island notch.
iPhone 14 series line-up:
iPhone 14 – 6.1-inch display
iPhone 14 Max / Plus – 6.7-inch display
iPhone 14 Pro – 6.1-inch 120Hz display
iPhone 14 Pro Max – 6.7-inch 120Hz display
With five colors to choose from—Midnight, Starlight, Blue, Purple, and Product Red—the iPhone 13's smooth metal rails, twin camera bump, and slightly smaller Face ID-equipped notch all make a return. The arrival of the bigger 6.7-inch iPhone 14 Plus model, which replaces (and completely contrasts) the small iPhone 13 Mini, is the main update to the normal iPhone 14 lineup.
More details about iPhone 14👇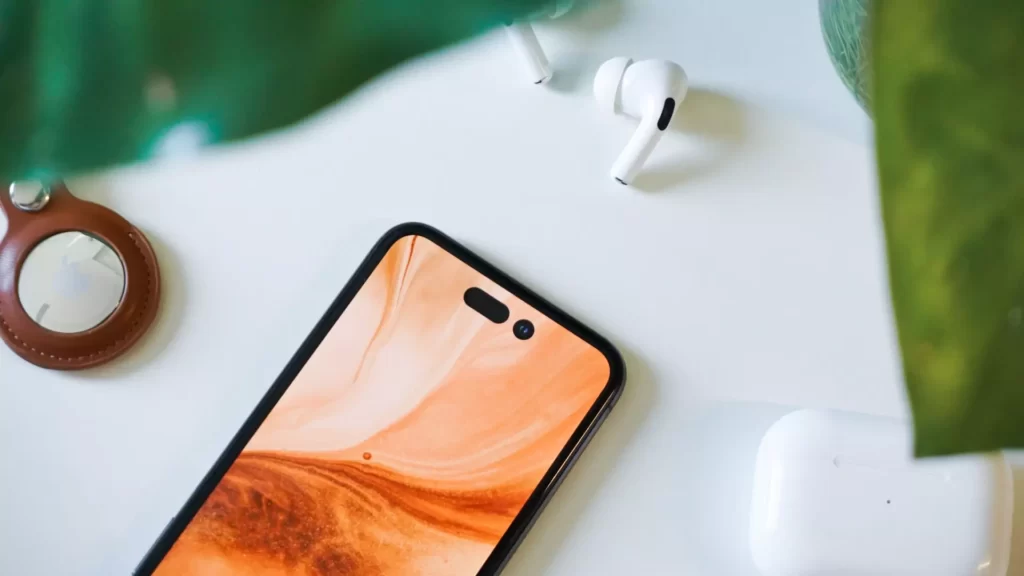 iPhone 14: features?
By reusing the A15 Bionic processor from the iPhone 13 and iPhone SE 3rd Generation from the previous year, the iPhone 14 will violate Apple's cycle. This still is a powerful gadget, and Apple was able to increase the GPU performance of the A15 by 15%.
The iPhone 14's battery gets a bump, notably on the larger Plus model because a larger chassis means a bigger battery. The larger battery was previously only available for the Pro Max model; now, it can be combined with the less power-intensive screen and specifications of a standard iPhone model, which should result in a much more power-efficient phone. As a result, Apple is claiming that this is the best battery life on an iPhone. Apple has not yet provided precise battery capacity information, however news of improved battery life is promising.
Magsafe and Qi wireless charging are still available as alternatives to the Lightning port, which was rumored to finally disappear this year in favor of USB-C, but it appears we'll have to wait until the iPhone 15 because of the European Union's decision to support universal charging standards.
The iPhone 14's storage options are also unchanged from the previous model. There is currently no SD card expansion option for the iPhone, which may be customized to have an internal storage capacity of up to 512GB starting at 128GB. The iPhone 14 also offers a significant improvement in connectivity, including satellite connectivity for SOS calls in off-the-grid locations.
Main Features?
longest battery life ever.
Emergency SOS via satellite.
A huge leap in low‑light photos.
Big and bigger.
Vibrant Super Retina XDR display.
Five fantastic colors.
with water resistance.
Crash Detection calls for help.
21% more screen.
OLED technology: delivers incredible contrast for bright whites and true blacks.
High resolution and color accuracy make everything look sharp and true to life.
Up to 2.5x better low‑light photos on the Main camera.
Up to 2x better low‑light photos on the Ultra Wide camera.
record in 4K at 24 fps.
No SIM tray.
eSIM installation.
Source: Apple.com