Build Snake Game With Python | Python Project
Hey, guys welcome to a new fun little python tutorial. today we're going to implement the famous snake game in python.
You will get some knowledge of several list- and tuple-specific data structures. You will learn how to manage the game logic using various control flows.
Additionally, you'll discover how to control your terminal's screen using the built-in module curses. And as I already mentioned, we'll use the curses module.
Consequently, this is a library to control the terminal's screen. and Python already includes this. Consequently, you don't need to install this. and we may begin immediately. Therefore, we import curses before setting up our screen.
so set up our window. so we have to call a few methods from this library. so we say curses dot init scr init screen.
then we create a new window by saying win equals curses dot new win.
Another Python Project For You 👇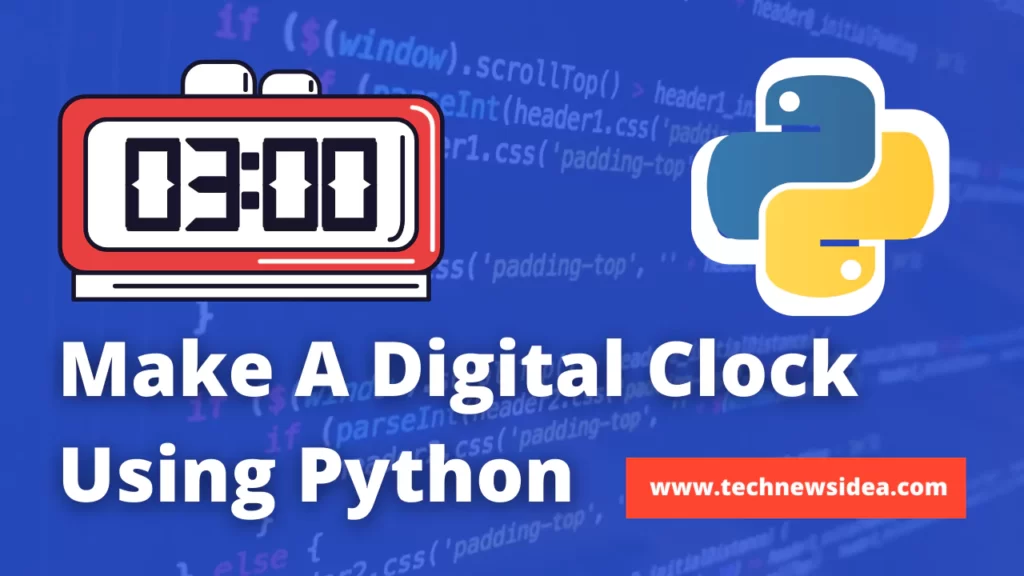 Source Code:
# import packages
import turtle
import random
import time

# creating screen
screen = turtle.Screen()
screen.title("SNAKE GAME")
screen.setup(width=700,height=700)
screen.tracer(0)
screen.bgcolor("#1d1d1d")

# creating border
turtle.speed(5)
turtle.pensize(4)
turtle.penup()
turtle.goto(-310, 250)
turtle.pendown()
turtle.color("red")
turtle.forward(600)
turtle.right(90)
turtle.forward(500)
turtle.right(90)
turtle.forward(600)
turtle.right(90)
turtle.forward(500)
turtle.penup()
turtle.hideturtle()

# score
score = 0;
delay = 0.1

# snake
snake = turtle.Turtle()
snake.speed()
snake.shape("square")
snake.color("green")
snake.penup()
snake.goto(0, 0)
snake.direction = 'stop'

# food
fruit = turtle.Turtle()
fruit.speed(0)
fruit.shape("square")
fruit.color("white")
fruit.penup()
fruit.goto(30, 30)

old_fruit = []

# scoring
scoring = turtle.Turtle()
scoring.speed(0)
scoring.color("white")
scoring.penup()
scoring.hideturtle()
scoring.goto(0, 300)
scoring.write("Score: ", align="center", font=("Courier", 24, "bold"))

# define how to move
def snake_go_up():
    if snake.direction != "down":
        snake.direction = "up"

def snake_go_down():
    if snake.direction != "up":
        snake.direction = "down"

def snake_go_left():
    if snake.direction != "right":
        snake.direction = "left"

def snake_go_right():
    if snake.direction != "left":
        snake.direction = "right"

def snake_move():
    if snake.direction == "up":
        y = snake.ycor()
        snake.sety(y + 20)
    if snake.direction == "down":
        y = snake.ycor()
        snake.sety(y - 20)
    if snake.direction == "left":
        x = snake.xcor()
        snake.setx(x - 20)
    if snake.direction == "right":
        x = snake.xcor()
        snake.setx(x + 20)


# keybord binding
screen.listen()
screen.onkeypress(snake_go_up, "Up")
screen.onkeypress(snake_go_down, "Down")
screen.onkeypress(snake_go_left, "Left")
screen.onkeypress(snake_go_right, "Right")

# main loop
while True:
    screen.update()

    # snake & fruit colision
    if snake.distance(fruit) < 20:
        x = random.randint(-290, 270)
        y = random.randint(-240, 240)
        fruit.goto(x, y)
        scoring.clear()
        score += 1
        scoring.write("Score: {}".format(score), align="center", font=("Courier", 24, "bold"))
        delay -= 0.001

        # creating new foods
        new_fruit = turtle.Turtle()
        new_fruit.speed(0)
        new_fruit.shape("square")
        new_fruit.color("red")
        new_fruit.penup()
        old_fruit.append(new_fruit)

     #adding ball to snake

    for index in range(len(old_fruit) -1, 0, -1):
        a = old_fruit[index -1].xcor()
        b = old_fruit[index -1].ycor()

        old_fruit[index].goto(a, b)

    if len(old_fruit) > 0:
        a = snake.xcor()
        b = snake.ycor()
        old_fruit[0].goto(a, b)
    snake_move()

    # snake & border colision
    if snake.xcor() > 280 or snake.xcor() < -300 or snake.ycor() > 240 or snake.ycor() < -240:
        time.sleep(1)
        screen.clear()
        screen.bgcolor("turquoise")
        scoring.goto(0,0)
        scoring.write("     Game Over \n Your score is {}".format(score), align="center", font=("Courier", 30, "bold"))

    # snake colisions
    for food in old_fruit:
        if food.distance(snake) < 20:
            time.sleep(1)
            screen.clear()
            screen.bgcolor("turquoise")
            scoring.goto(0, 0)
            scoring.write("     Game Over \n Your score is {}".format(score), align="center", font=("Courier", 30, "bold"))


    time.sleep(delay)

turtle.Terminator()




More Queries: